June 8-16. 2019
Being a country rich in folk traditions Hungary becomes the centre of traditional music once again. Budapest hosts one of the most colourful cultural series of events of the Hungarian summer every June. The Danube Carnival awaits you with a wide range of phenomenal and vivid folk and world music, traditional and contemporary dance shows and concerts in several venues around the capital city.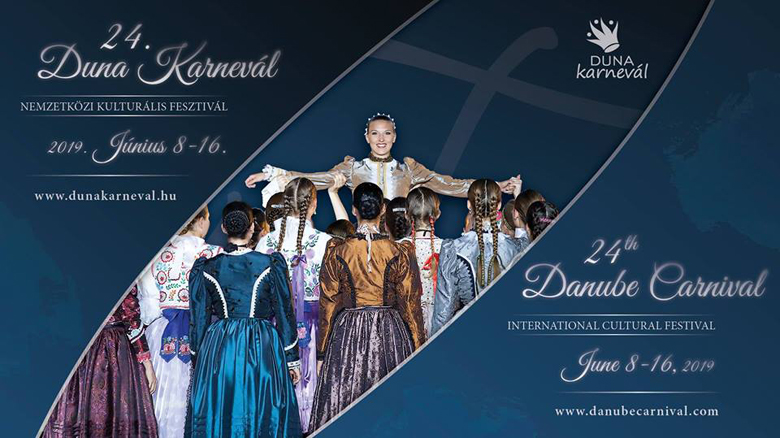 The "Prime Class" festival promises to provide the audience with long-lasting experience in different styles. For two decades the prestigious Carnival has been delivering the best performers of many genres aiming to preserve the values and cultural heritage that are significant elements in community building.
The prestigious event series features hundreds of Hungarian and foreign artists among who close to 300 performer will hit the open-air stage in Margitsziget in the Gala concert. Spectacular scenes performed by the best Hungarian dance troupes will make the experience unforgettable.
We invite You to join the hundreds of Hungarian and foreign dancers and musicians engaged in tradition and innovation, style and smile.
Detailed programme coming soon: