17-20. August 2019
The featured topic of the 33rd Festival of Folk Arts will be the crafting of traditional footwear, with special attention given to the slippers made in Szeged, in the South of Hungary, which have been the subject of renewed cultural interest in recent years. Visitors will be greeted with exhibitions and fashion shows, and those who are interested can learn some secrets of making the Szeged slippers, and see how these traditional designs have been reinvented by Hungarian contemporary folk artists.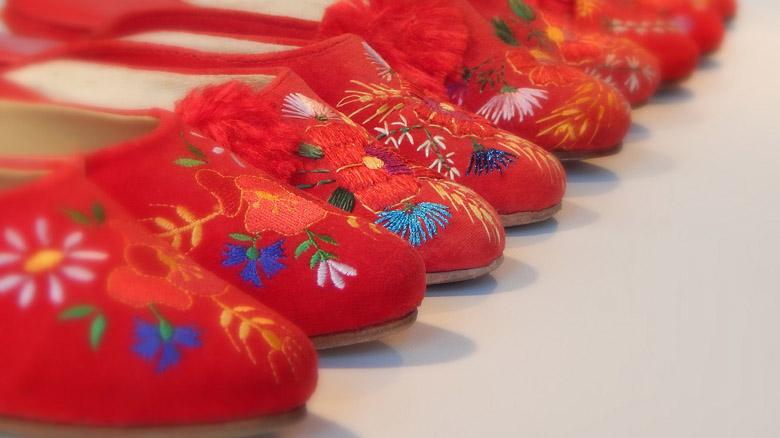 A shoemaker who has earned the 'best shoemaker of the world' title will be among the folk art masters whose family has been handing down the secrets and trades of shoe making from generation to generation. The shoes are made by traditional methods, ensuring they fit their wearer perfectly. Though the shoes are usually made of calfskin, some one-of-a-kind shoes have been made from crocodile skin, salmon, shark, ray, ostrich or even eel skin.
The festival will host shoemakers from as far away as Morocco and Iceland, and a renowned Turkish shoemaker master who will display some of the shoes they created for the Harry Potter movies.
This year's guest of honor at the Festival of Folk Arts will be Japan to celebrate 150 years of diplomatic relationship between Hungary and Japan. Visitors can see traditional Japanese handcrafts and learn about Japanese customs.
Detailed programme and more information: